Fundraising Concert Schedule
Appalachian Spring Concert , May 19th 2023 at 8pm

at "Second Presbyterian Church NYC"
(South corner of 96Th Street at Central Park West, look for the red doors!)
"Special Guest Concert Master: Professor Luis Casal.
" The concert center piece is "Aaron Copland's Appalachian Spring ".
Orchestra Performances for a Cause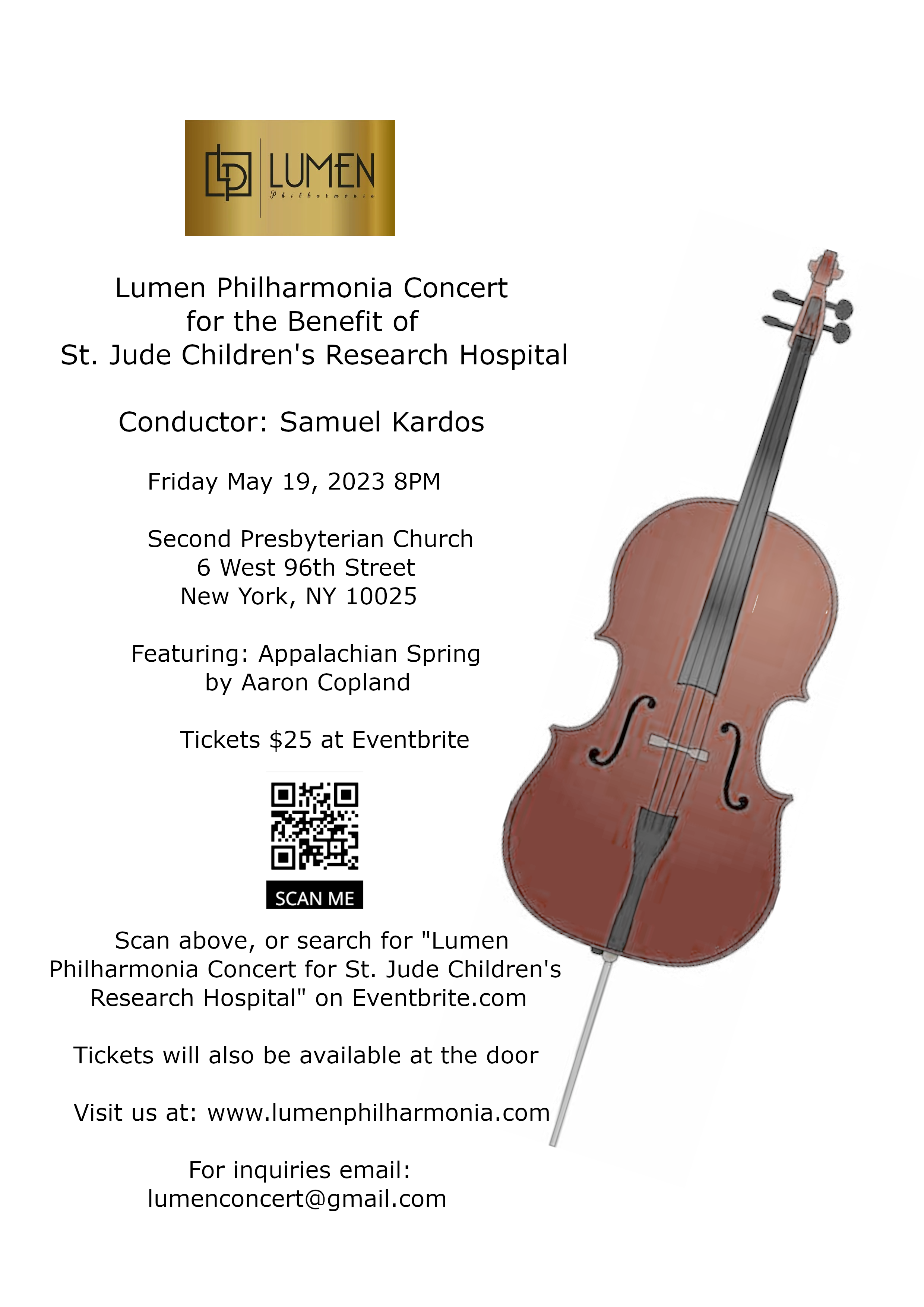 Take a look at our fundraising concert schedule. Lumen Philharmonia is a non-profit organization in New York, NY that helps pediatric patients with their hospital bills. We take pride in having compassionate musicians who volunteer their time and skills for our beneficiaries. Come and support our orchestra on the following dates.
We are currently compiling information about our fundraising concert schedule. Don't forget to check this section again soon for our updated calendar of events. Our organization and beneficiaries are grateful for your constant support. We look forward to seeing you at our performances!
Support Our Non-profit Organization
Lumen Philharmonia is a non-profit organization that aims to help fund the research on cancer and other life-threatening diseases among children. You may show your support to our cause by attending our fundraising concerts. We also welcome individuals and groups who are willing to devote their time to our initiatives. Get in touch with us to learn more.